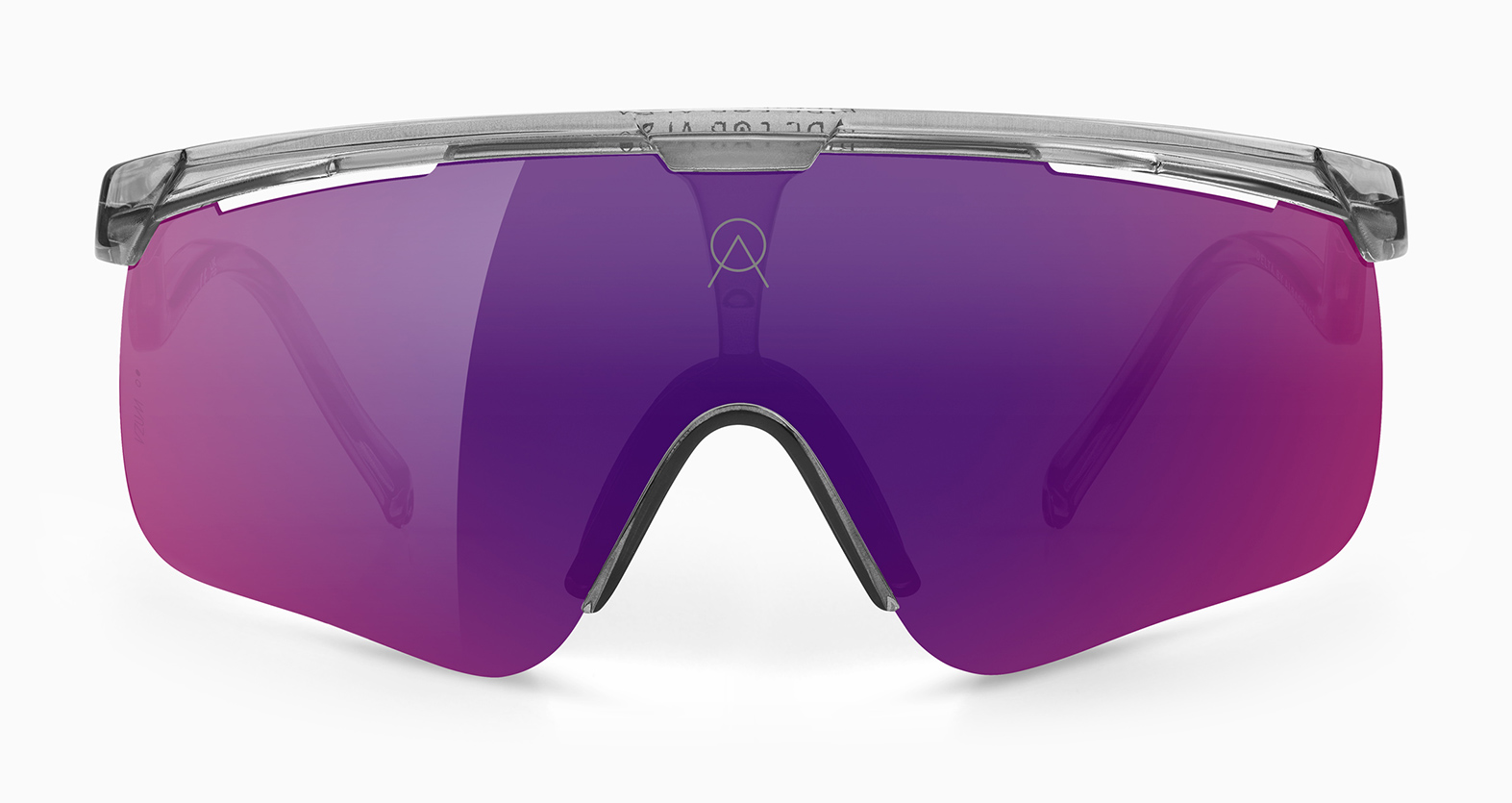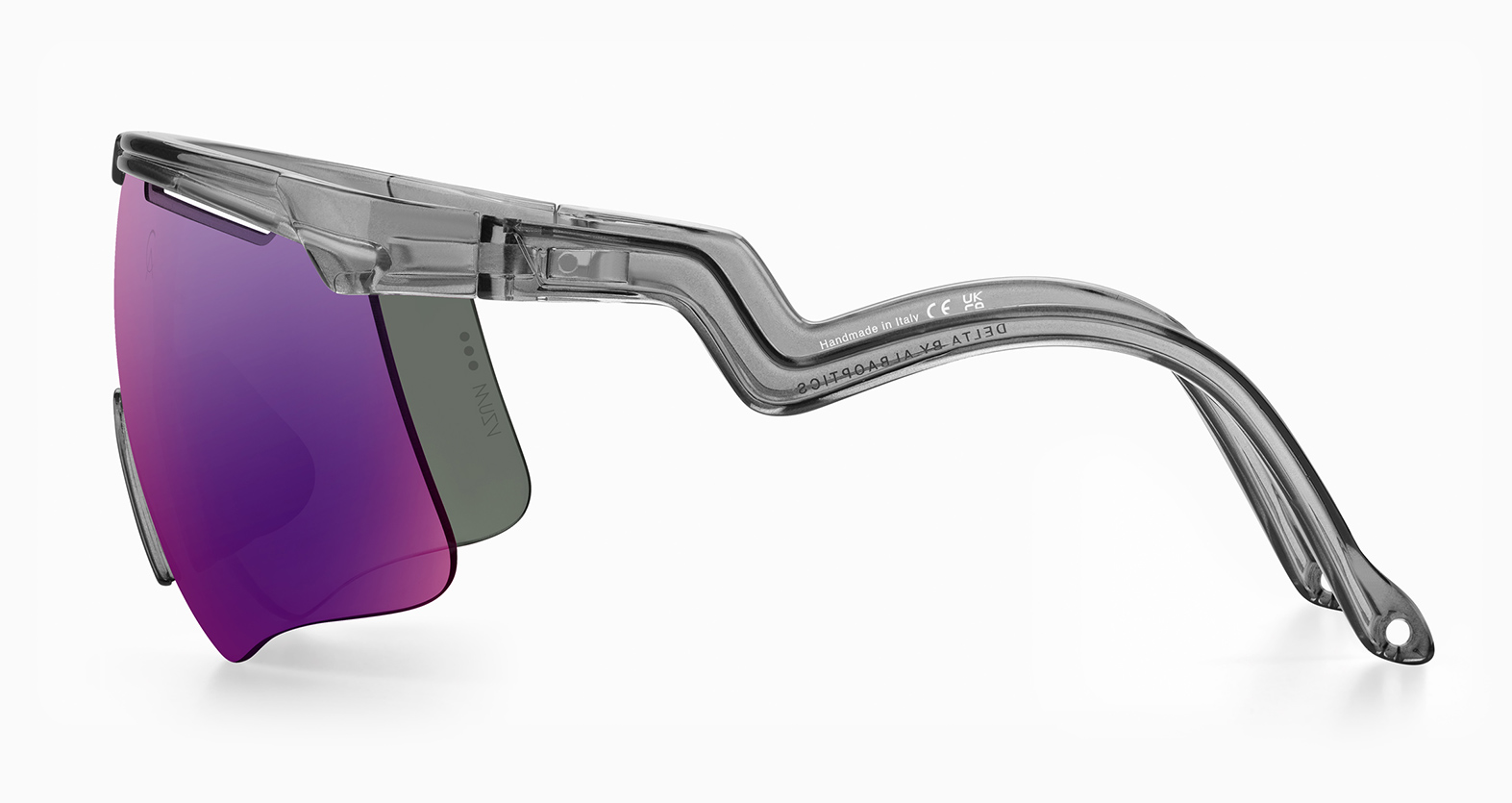 DELTA glasses are inspired by models from the 80's and 90's. The material of the frames is Tr90, made from nylon and carbon fiber, organically compatible and safe to the skin, even after a prolonged use. It is 20% lighter that other conventional materials and it offers more protection against crashes and tractions. It provides a high resilience without deformation when exposed to high temperatures. The glasses wearability allows a perfect vision when shifting your eyes from the pedals to the road. This particular aspect enables the athlete to stay focused on his performance without interferences.  The temples are strong and guarantee to stay put even in case of shocks or sudden head movements.
The horizontal slots in the lens allows optimal ventilation of the upper internal space, helping to eliminate condensation and fogging.
The interchangeable lens fits perfectly to the flexible frame while maintaining aesthetic detail. You can create hundreds of combos.
The end of the temple arms are tapered and flexible. Thanks to their arched shape they ensure a perfect fit and won't move out of place.
Ventilated VZUM™ lens to help prevent fog
Interchangeable VZUM™ lens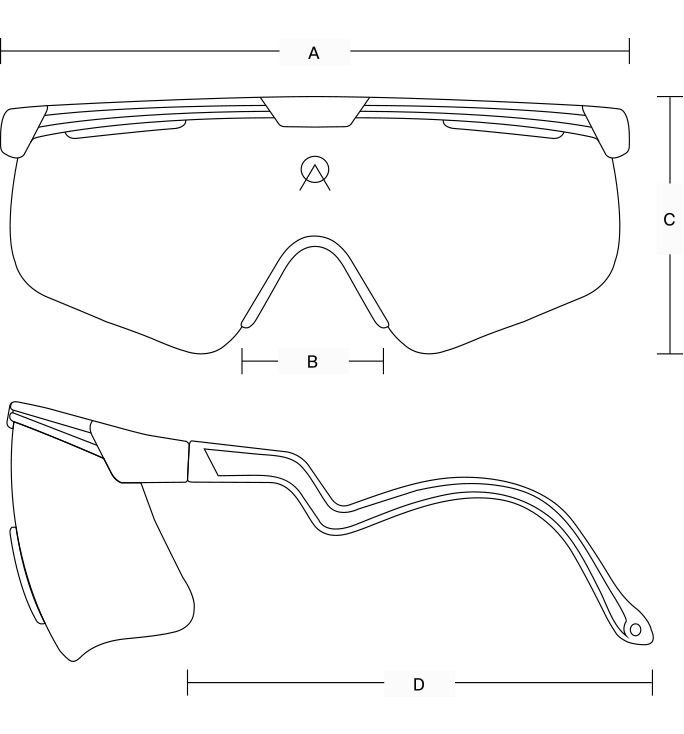 A – 146 / B – 32 / C – 60 / D – 120
(size in mm)